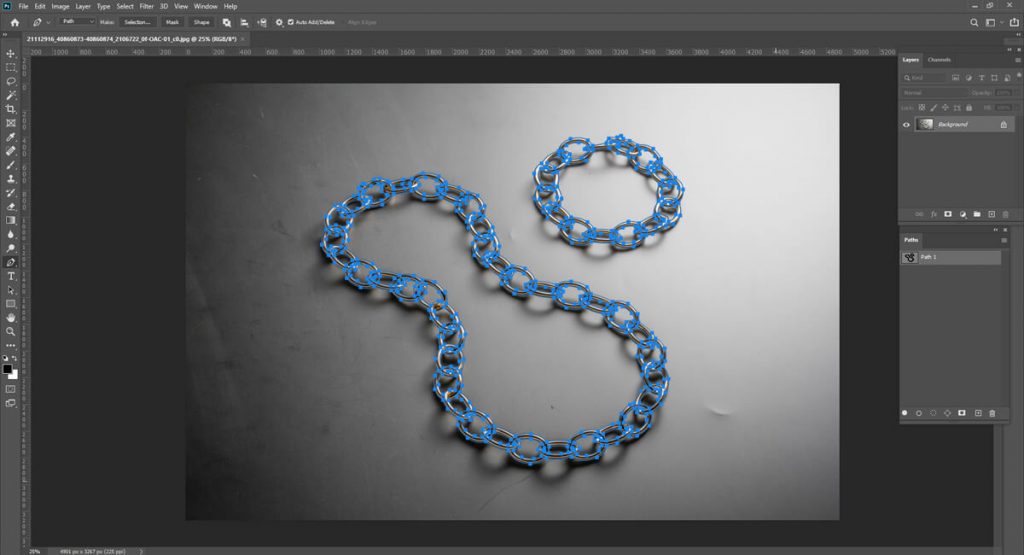 Costing can be tricky when you outsource product photo editing to an image editing company. You were frequently stumped about just how much you should bill your client. You get questions and become stranded in the process for almost an eternity. These types of queries
1.How much would I predict their budget to be?
2.Is it feasible that I'm raising prices or undercutting?
Every project occupies your full attention. You can save money and effort by outsourcing your image demands. You also must ensure that the increased prices are transferred on to your clients and that they would be justified. As a consequence, you must fully realize how to compensate your clients for your photos. You could simply pick your rate depending on a number of key variables such as the day, period, data, and content, amongst many others.
Brief
Taking incredible photos of your personnel and product would not be enough. Once the photographs are live on your website, you should make sure they stand prominent. And, that is why outsource product photo editing by a qualified photo editor is necessary. A skilled photo editing or retoucher can boost the appeal of your images, which will help you in making more.
This is certainly the case for time-consuming post-production tasks. Bringing professionals in-house could make sense if you require creative image processing or are really finicky about preserving your photographs on-brand, as much as you can justify the investment.
How much will you probably have spent on outsourcing image retouching if you're selecting the third-party route? The key thing to remember is that your costs will range from $39 to $10 per image. Because there is a very wide range, various payment schemes to consider, and how to adjust your expenditure in this piece.
Photo Editing Comparison Following Cost
Doing your studies and then doing the maths is the surest way to figure out if a provider is overcharging or undercharging. You'll have such a better sense of which suppliers to engage with after you realize how much different companies charge. Accounts for the fact are;
The Quality
Quality is the priority of determining a service provider who is efficient for you in serving the best. At the same time, the cost of the service must vary considering the expertise level and the output. Premium-quality work should really be reflected in high fees.
Nevertheless, not all providers charge amounts that are equal to their performance. While a few photo editors outrageously overcharge for their work, there are many other competent individuals who demand reasonably modest charges.
So, when someone gives you satisfactory quality output, you do not need to look for someone who is offering less for similar but not the same quality. Obviously, saving the cost of outsourcing is beneficial for the company revenue but not by compromising the quality for sure.
Ethical Memorandum
By comparing providers, direct yield isn't the only thing to consider. Company ethics are really quite significant. Have been they giving their employees a decent wage? Do they foster environmentally sustainable business practices?
Aligning yourself alongside agencies that seem to be doing good in the world is really a smart idea. We help make a difference, ecologically sound practices, and anti-corruption in our approach, culture, both day and operations, for example, as a United Nations Global compact Partner.
Performance And Activities
Are individuals able to communicate with people? How convenient is it to interact with the provider, aside from the operations they give well? Are you prepared to respond? Do you keep to deadlines?
These factors have to be taken into considerations while comparing providers and the pricing. A supportive picture editor with a great work ethic may be a little more pricey, but if they make the job easier, their fees should be well worth it. That's why our customer support team is available 24 hours a day, 7 days a week, by email or online chat, to reply to customers in terms of their time zone.
Price Graph
Usually, the rate of picture retouching is determined largely by the pricing system of your vendor. Some image retouchers may charge by the photo, by project, weekly, monthly, or yearly. It is a much more clear method of charging that makes planning easier. Some providers charge an hourly basic framework, while others offer a monthly or bulk subscription strategy for their solutions.
Payment Per Image
You can have a subscription of the image editing per count with a monthly or yearly pricing plan. So, you need to provide the contractor with your retouching demands, and they answer with a fixed sum.
Well, there are some advantages and disadvantages to this plan. The advantages are, you can have fixed pricing with a clear concept without any hassle. So, you pay for the editing that you asked for. Also, you will be free of month-end billing or uncertain amount that you might have to pay. And, the most important one is your budget planning. You can plan how many images you want to retouch by outsourcing in a calendar month.
On the other hand, the cons of per image payments are, you need to keep your own record of how many images you have in a project or all of your projects. So, obviously, you need to keep an extra concentration that could hamper your regular work. Also, you may have to pay the retouching bills a couple of times in a month depending on the done images.
Monthly Payment Method
A monthly payment method is the best choice if you want to take services from a specific provider all the time. You can pay a flat fee for the photo editing works you want to outsource. Well, if you take the subscription of a number of images to be edited by the provider, you can do that as well.
Simply, there are some pros and cons here as well. The pros are the method is predictable that how many images you are processing and are you exceeding the limit or not. This method is perfect for large projects containing enough images you have in hand. Also, you do not need to think of any other service providers as they will make the plan to give you the support within the deadline.
As for the cons, there is no flexibility in increasing or decreasing the projects or number of files. You need to specify the total project counts and the whole number of images you want to be processed. Most importantly, you do not have the choice to decrease the number and pay less because, once you take the subscription, you need to pay in advance and whether you get the service or not, you will not have any credit left at the end of the month.
Per Hour Method
You can also get hourly services from some of the suppliers regarding photo editing. If you have a contract with the provider with the method, they will let you know the criteria and how they make the invoice for you to pay.
Here also there are some pros and cons. And, the pros are, the project is flexible where you can decide what to do and what not to. So, you have the power to change the work scope and the provider have to obey that. Also, there is no limit to photo editing except for the hour schedule.
The cons are, the price of the work is not fixed and it could vary from little to huge. Secondly, you cannot have an idea of the total cost until the completion of the project or time. So, technically, it is quite difficult to meet your budget. Also, the cost could be a little higher than others.
Tip: Unless you're contemplating between pay-as-you-go and hourly billing, here's a solid suggestion: Calculate how many pictures you'll have to edit per month. Then multiply the number of images by the supplier's monthly cost. This will give you an estimate of how much the shot will cost. Comparing this certain sum to other companies' pay-as-you-go prices, select a more cost-effective one.
Things You Should Focus On Photo Editing Pricing
It's absolutely vital to glance at the factors that go into image postprocessing to realize why photo editing firms or agencies charge what they do. Here are a few changes and things to consider while retouching photos:
Photo Editing Tool
A further key consideration is the supplier's software and hardware. Photo editors who have been using specialized or advanced technologies will almost undoubtedly charge more for those who utilize ordinary software and services.
Image Difficulty
The procedure of "cleaning up" a photo that seems simplistic, but depending on the sort of service you need to retouch and so the nature of the editing, it could be quite a time-consuming process.
Simple changes like erasing the background or stripping away smudges would be far less expensive than some of the more complex tasks like placing the subject in a distinct background/environment or blending many pictures.
The Wages
Many on the low end can perform minor adjustments like removing deformities or backgrounds, those of us on the high end can undertake more complicated adjustments like picture transformation and other advanced retouching strategies.
You should also ponder about the vendor's location. Companies or individuals based in a minimal locale will be more inexpensive than those situated in a big North American or European region.
The Quantity
And what was the overall amount of photographs you will have to edit? When you book a lot of pictures from a provider, you could get a rebate, so you'll ultimately end up paying less per picture. By using Edit Credits, you might even get a discount on picture retouching services. You may indeed contact us directly to get a bulk order discount if you want hundreds of images edited per year.
Turnaround time
The turnaround time is one of the major focusing parts in outsourcing photo editing service. "Time is money" and if you want the best use of your time, you need to choose the provider who can meet your schedules appropriately. If you've had a strict time limit, certain providers may demand more, so end up spending a hurry fee if you do need your modifications in a handful of hours or days.
Budget Planning
Have you had a solid idea of what payment format will work best for business? Nice. Let's go about how to budget for photo editing. The content of your images and the difficulty of your task are the two most important factors to be considered.
The Subject
As up until recently discussed, products with neat forms or edges, while those that come in solid colors rather than gradients are far less expensive than those who have fuzzier or intricately-shaped structures. The cutout of a box-shaped object costs less where a furry doll with so many thin edges will cost more.
Editing Methods You Need
Next, ponder about the types of modifications you'll require. A clipping path task, which entails cutting a 2D picture about an item, is less pricey than one that comprises image masking or the treatment of glares, wrinkles, and reflections.
If you just want creative or artistic modifications, you should probably pay extra. Attempt to modify the subject's hair color, adjust the backdrop, and so on.
Conclusion
To conclude, a number of matters are relevant to outsource product photo editing and that is where you need to make a judgment call. Technically, you will need uncompromising quality that should be flawless, reasonable & affordable price to save the cost and the turnaround time to make the best use of your schedule as basic requirements.
Also, there are more to evaluate such as company policy, support act, ethics, and more that we have brought to you above. So, the cost could be variable while you have the service provider as you demand.